The OceanWatch Task Force was created June 2017, by members of the Howe Sound Community Forum (HSCF). The purpose of the Task Force is to progress marine enhancement recommendations created by the Coastal Ocean Research Institute (CORI) Ocean Watch Howe Sound Edition (2017). To achieve this goal, the Task Force has been presenting recommendations to local governments around Howe Sound to work towards a flourishing marine environment.
Active Participants of the Task Force
District of Squamish

Bowen Island

West Vancouver

Gibsons

Gambier Is. Local Trust

Sunshine Coast Regional District

Metro Vancouver (Area A)

Tides Canada – Howe Sound Átl'ḵa7tsem Marine Reference Guide

Howe Sound Biosphere Region Initiative

David Suzuki Foundation

Susan Abs, Eclipse Consulting

Coastal Ocean Research Institute/Ocean Wise – Ocean Watch, Howe Sound Research Team 
The Task Force's Recent Goals
Providing input into the province's marine debris engagement process

Participating in the CORI and Ocean Watch's workshop on planning for climate change in the marine environment

Helping update the Ocean Watch Howe Sound edition 2.0

Completing the Strategic Plan 2019-2021 and Action Tracker

Continuing their leadership role with the Marine Reference Guide

Advancing the concept of the inclusion of marine indicators in the Howe Sound Area Provincial Cumulative Effects project through UBCM.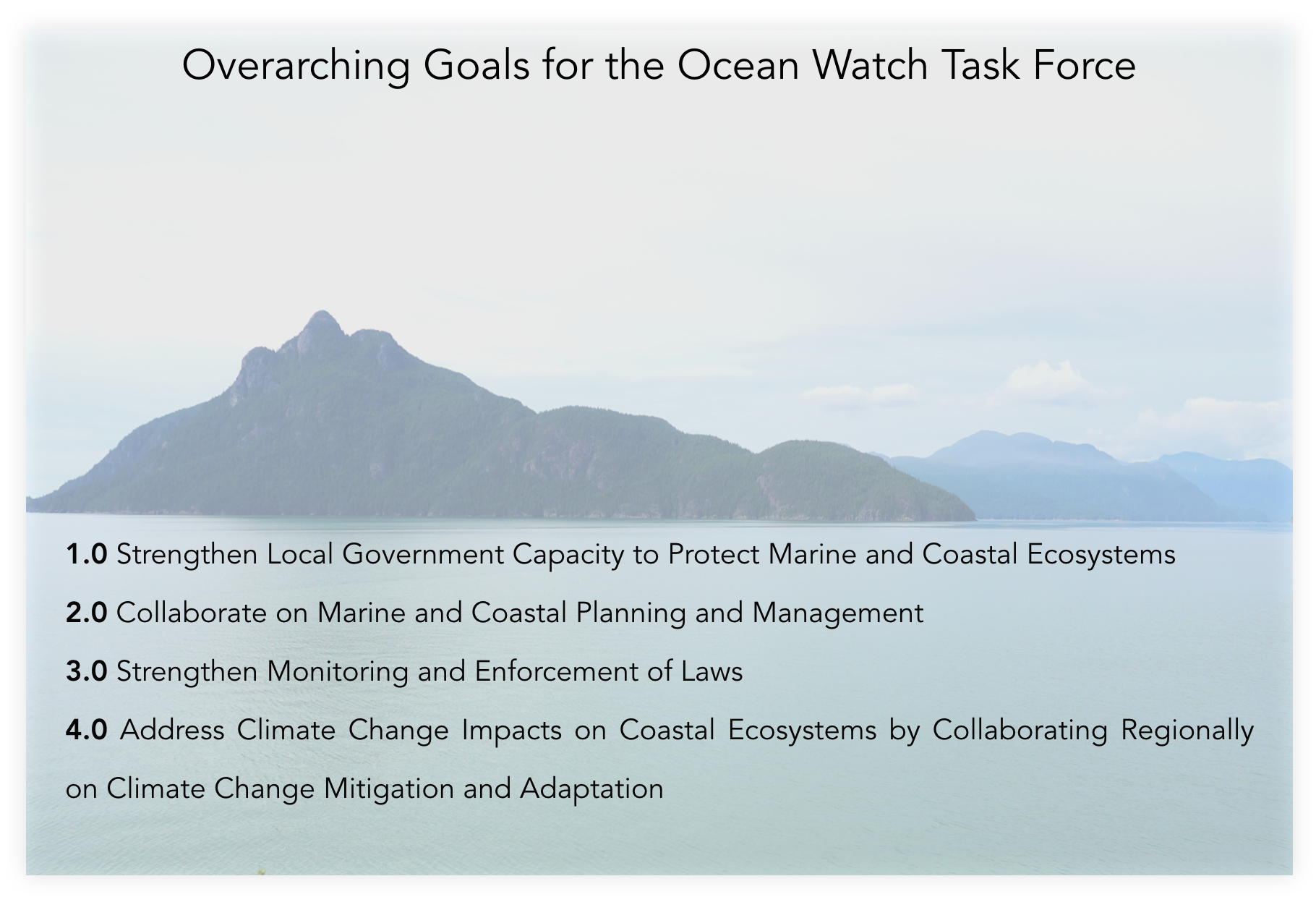 The Task Force is important in leading the Howe Sound Átl'ḵa7tsem Marine Reference Guide to completion. For more information about the Ocean Watch Task Force please click here for the latest report from October 2019, which was presented at the Fall 2019 Howe Sound Community Forum.